Livestream on Anuna's Facebook and Youtube channels
 https://www.facebook.com/events/s/livestream-with-michael-mcglyn/3232470826817336/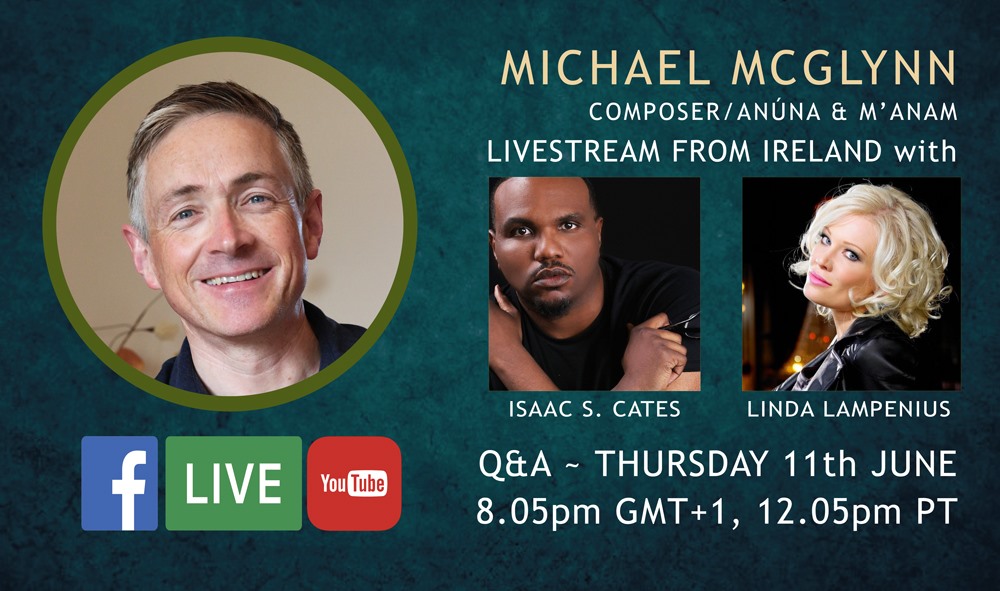 Tomorrow at 8.05pm GMT+1 (Irish Time) and 12.05pm PT I will be talking with two extraordinary musicians – Isaac S. Cates, whose work as a composer and choral director with his incredible group Ordained has gained an almost mythical status, and the legend that is Linda Brava Lampenius whose talent and versatility has forged a unique path for her through the world of music and entertainment.
Classic FM Magazine "Linda Brava, Finland's violin sensation"
The Times "Brilliant! Acclaimed by critics"
The Times "The gifted Finnish classical violinist"
New York Post "Finnish Phenom"
The Sun "Vanessa Mae, Linda does"
The Sunday Times "She plays like Nigel Kennedy"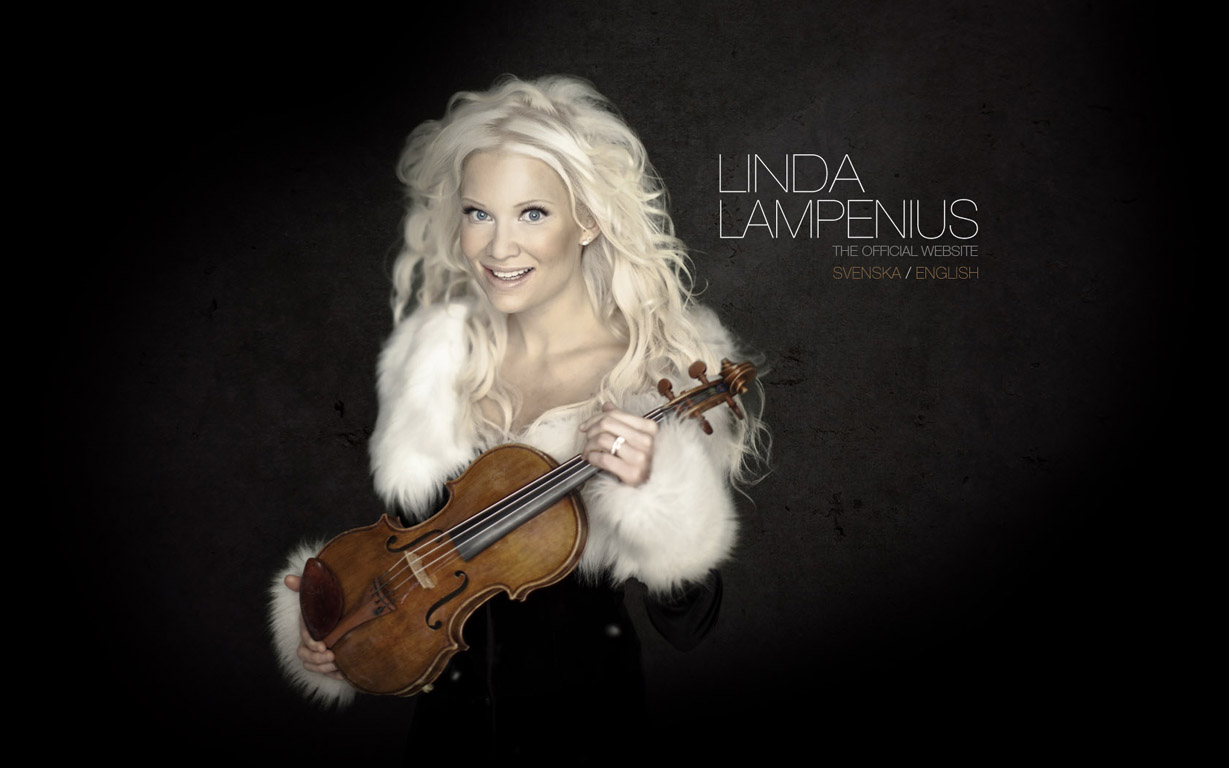 SEPTEMBER 10 BEETHOVEN TRIPLE CONCERTO IN JYVÄSKYLÄ/FINLAND
OCTOBER 6 TRIO CONCERT IN FINLAND
Linda Lampenius, also known as Linda Brava, made her stage debut at the tender age of three. By eight she had become an accomplished violinist and thus began a life of touring that has taken her all over the world, as a soloist, chamber musician and concert master. Linda studied at the world-renowned Sibelius-Academy in Helsinki. She has released four solo albums, of which one world wide, with EMI and made numerous television appearances in Europe, the USA and Asia. Lord Andrew Lloyd Webber invited Linda to perform as the soloist in "Metal Philharmonic" in England, which gained her huge exposure across Europe. Linda appeared on Playboy's "Sex & Music" issue and guest starred on Baywatch. Linda's been one of the judges on X Factor in Finland. She's been a member of the city council in Helsinki. Linda competed in "Dancing with the Stars" in Sweden. Recently Linda launched her own sofa called "Nordic Symphony" and multi vitamin products called "Day" and "Night". Lampenius represented Finland in August 2017, when Finland's 100th Independence Day was celebrated in Sweden, at the Berwald Hall. Linda's last tour was the Christmas tour "Änglaljus", Nov-Dec 2017. Linda has brought her beautiful sound, virtuosity, expansive interpretation and creative repertoire choices to diverse global audiences. She is accoladed for "singing" on her beautiful Gagliano 1781 violin.
Don't miss this live event and don't forget to bring some questions!